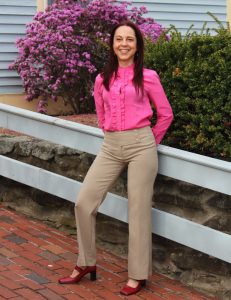 *Acupuncture:
Find your optimal body-mind-spirit health and wellness with a U.S., Japan, & China Trained Acupuncturist.

*Meditation and Energy Movement Classes:
Take part in discovering inner peace, radiant joy, strength, vitality, and your creative potential.
*Robin J. Bonazzoli, MAc, DiplAc, LicAc, MQP:
Nationally Licensed Acupuncturist


Certified Medical Qigong Therapist
Master Teacher of:  Meditation, Qigong, and Tai Chi

*Country Well Clinic sincerely welcomes you of all:
races, colors, ancestries, national origins, citizenships, religions, spiritual beliefs, sexes, sexual orientations, gender identities, sizes, body types, ages, marital status, disabilities, political affiliations, and veteran status.
_____________________________________________________________________



COVID-19 Safety Info:

Country Well Clinic continues to follow safety regulations set by: the CDC, National Acupuncture Commission (NCCAOM), MA state and local guidelines for acupuncture, pertaining to Covid-19. 
Please wear a mask in Country Well office and clinic.
For your convenience, find touch-free hypo-allergenic, unscented hand-sanitizer in waiting and treatment rooms.
_____________________________________________________________________



FREE

20 minute phone consult:

Let us help you find out if we can serve you– 
acupuncture, medical qigong, taichi, meditation (978) 779-9872

Acupuncture helps you feel as healthy, stress-free and energetic as you should. Imagine if new or long-term pain and other symptoms could vanish or be greatly alleviated! Go beyond the preconceived limitations that modern society has regarding health, vitality and athleticism.
I tailor a unique blend of acupuncture styles and other eastern medical techniques for each client, drawing on eleven years of training in Japan, frequent trips to China, and  U.S. studies. My treatment approach is east-meets-west, a blend of traditional Asian medical theory and diagnosis within a modern scholarly Western medical framework.
"Robin healed my neck pain, but way beyond that, I feel overwhelmingly great overall from regular wellness sessions. Robin is an expert needler. I hardly notice the needles go in."–Leslie, Japanese- English translator, patient for 10 years 
Besides traditional needling, I offer needle-free techniques, such as: non-insertion needling, medical qigong (energy healing), cupping, gua sha massage, plus instruction in meditation and self-practice qi-energy exercises.
_____________________________________________________________________

Robin's Movement Videos Taichi and Qigong (Chinese Yoga)
Learn a series of energy-based movements for vitality, health and wellness.  Practicing these forms will improve memory, focus, mood, well-being and one's general level of athleticism over time. Taichi and qigong constitute the physical fitness healing branch of Chinese Medicine.
"Robin is an excellent teacher with beautiful form and deep knowledge of energy and movement, very inspiring to watch and to study with!"– Tom Yates, 12 years student and instructor of kungfu, professional musician, taichi/qigong student for 4 years.
______________________________________________________________________


Country Well Acupuncture Clinic:
Bolton Corners Building, 563 Main Street, Bolton MA  (978)-779-9872–(Please note that classes are not taught at the clinic.)
CONVENIENTLY LOCATED: on Route 117 at Exit 27 of Route 495: near Route 2, Route 290, Route 9, Mass Pike, Route 62, Route 110, Route 190, Route 20, Route 27