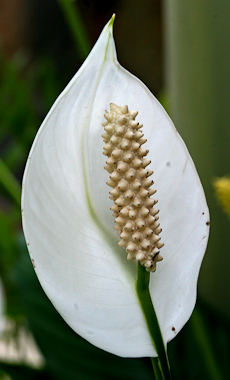 Let me tell you a thrilling true story about encountering an old friend and recovering an old body. A compressed spinal fracture that just wasn't healing had left me with ongoing, debilitating back pain for two and a half years.  And, despite consultations with neurologist, pain clinics and rehabilitation therapists, the final solution of my doctors had been that I never lift anything, and that I manage my pain with daily narcotics "forever" since how long could forever be for an octogenarian. The narcotics had long stopped relieving the pain, and now I was addicted.  So, when I heard that a former favorite student of mine (Robin Bonazzoli who was gifted, studious, funny and a joy to know) had come back from extensive travel and study in the  Far East to set up her acupuncture clinic, I booked an appointment.  Now three months later, I am free of narcotics, and what occasional pain I have is easily controlled by aspirin. And, from Robin, I've learned a wonderful daily meditation (qigong) to ameliorate stress and to help me heal.
–Claire, retired junior high school language arts teacher
I came to Robin because of sports injuries (knees). I play hard core fast-pitch men's softball, as well as some arc-pitch, and I also wanted to stay healthy during the season. What impressed me on my first visit to Robin was that she was so attentive (asking me questions and taking notes) and I felt I "got my money's worth".  I have now been a client for two and a half years.  I can honestly say that she's as attentive as she was that first day. Robin never becomes formulaic. She uses the same methods and yet each session is different. Although I can deal with pain on the field, I've always had a deep-seated fear of needles. It was a relief to hear of her "pain free" treatments. With Robin, I am able to relax and not think about the needles. Eliminating that fear during treatments is very important to me, and for me, crucial in the healing process.
–Greg, nineteenth century fine arts photography dealer
Several years ago, my doctor believed the pain I was experiencing in various areas of my body was due to fibromyalgia. Also, previous injuries had left me with neck and back pain. My periods had become difficult and painful, and I was experiencing headaches and even occasional migraines with vomiting. I did not want to be taking medications, and a friend referred me to Robin who I started to see once a week.  After a few acupuncture treatments my pain and other symptoms started to disappear, and I felt great. Since I only experience occasional pain now, I continue to see Robin once a month. I enjoy her treatments and meditations, and I would recommend her services to anyone who is experiencing any type of pain or illness.
—Melissa, client service coordinator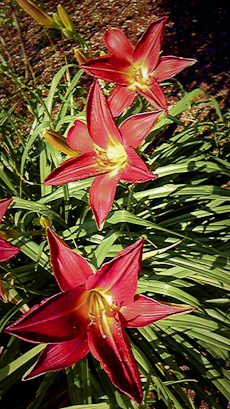 I work in a very busy and at times quite stressful office as a department head with great responsibility and many different tasks/requests happening at once. Also, I live and work on a multi-generational farm, meaning very long days between my work and home obligations. When I started acupuncture with Robin, I was experiencing lots of aches and pains (hip and back and knee), poor sleep and a diminishing of attention span.  Not only did all of this clear up, but acupuncture at Country Well has helped me to manage the stress, focus on what is important and be more productive. I am healthier and happier. My daughter and a couple of close friends have commented on how treatments have helped me be less reactionary and calmer. Robin's needling technique is quick and with minimal pain, hardly noticeable. I highly recommend Robin.
–Linda, municipal government administrator
I've been a consumer of acupuncture and other holistic health alternatives for many years. Robin is the best acupuncturist I have utilized. She spends the entire session with you rather than moving between multiple patients. She explains the "what's and why's" of what she is doing. And best of all, the fatigue that plagued me for years is gone, my aging knee issues are largely resolved and my bone density has improved without medication. I also have a daily qigong practice, developed with Robin's support, and I receive periodic qigong treatments with her. I feel in control of my overall health and believe it is the sum of all my work with Robin that has taken my healing to the next level.
—Linda, psychotherapist
I started seeing Robin about four years ago when pain in my lower back and weakness and pain in my left leg made me fearful that eventually I would not be able to be the active person I had always been as a hiker, sailor and gardener.  I had sought treatments from a chiropractor, but had never been able to remain pain free, so I decided to give acupuncture a try. I can't say enough about Robin, her professionalism, expertise and dedication to her practice. The first six weeks were amazing: Not only did was the pain feel relieved, but I also felt an overall peacefulness. She helped me understand how the systems in my body interact with each other. Through (teaching me) a daily qigong practice, she helped me learn to recognize and minimize stresses in my life that had been damaging my body.
After that, I continued to see Robin once every three to four weeks, and my seasonal allergies disappeared. Though I no longer live in the Boston area, I will continue to see her every few months for health maintenance because the relationship (with her) and the comfort I feel from Robin's care is something I am not willing to give up.  If you are willing to trust in Robin, you too can experience, as I have, relief from your ailments and an overall healthier body.
–Julie, teacher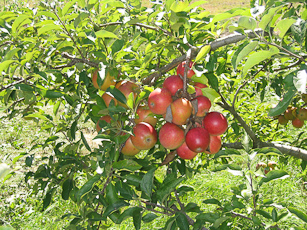 As a career software engineer, I found myself with such severe mental and physical burnout that it had pulled my immune system down to nothing.  I was getting skin infections every time I nicked myself in any way.  I have a bit of a needle phobia, and used to pass out when getting immunizations as a kid, so understandably I was panicked at my first treatment.  Robin taught me a simple meditation where I visualized my skin opening to accept the needles and the healing that they bring. I found that I rarely felt more than a light tap with the needles. And, in the few cases when there was a bit of a sting, sending mental love to that point would ease it immediately. I look forward to treatments. Robin's gentle demeanor and the relaxing atmosphere of her treatment room help make the treatments a wonderfully positive experience.
Rebuilding my immunity has been a long process, with setbacks when seasonal allergies turned into sinus infections that dragged me down again. Through Robin's treatments, qigong self-healing exercises and sensible advice on how to recover quickly when I overdo it, I can definitely feel the difference in my body and mind. The mental clarity and physical stamina I have regained have not only helped with my job, but also with my first love, my music. I can spend an evening performing or at an open mike, and I no longer feel like I need to sleep for a week to recover.
–Faith, musician and software engineer