Winter Session Start Friday January 18th: 10:30am-noon!
Fruitlands Museum, Harvard MA
Five Element Qigong–Chinese Moving Yoga
Energize and Heal, Harmonize with the 5-Elements of Nature and the Stars!
Optimize your health and vitality this winter and get ready for spring!
The Instructors!
Master Qigong Instructor Robin Bonazzoli, MAc, LicAc: 20 years experience teaching meditation, tai chi  & qigong. Trained  in these arts since her teens  in The U.S., Japan and China.
Assistant Instructor Leslie Higley, Medical Qigong PhD, Zen training–15 years in Japan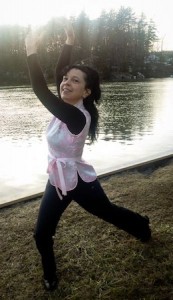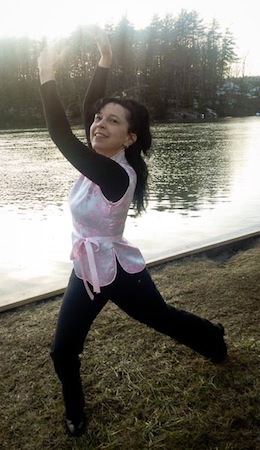 Flow with Qi-Energy into Mind-Body-Spirit Unity!
Qigong (pronounced "cheegong") is a Chinese healing and revitalizing movement-meditation system based on the same ancient theory as acupuncture and tai chi. Join us as we flow through moving forms into breath and light to re-energize and release stress.  Learn to hold simple and effective postures to build strength, to return to harmony and health of body, mind-emotions and spirit. Experience the deep stillness and the ecstatic.  Qigong utilizes the gravitational force-universal life energy ("Qi") to facilitate rejuvenation and to connect us with nature and the greater spirit.  Each season (September, January, April & July) a series is offered with a specific theme. 
 "If you want to be healthy and live to 100, do qigong." –Dr. Mehmet Oz
Nine Fridays from January 18th , 10:30am to noon
Registration information: email robin@countrywellhealing.com
or call 978-798-2345
Location: Fruitlands Museum, 102 Prospect Hill Road, Harvard MA

Print This Page